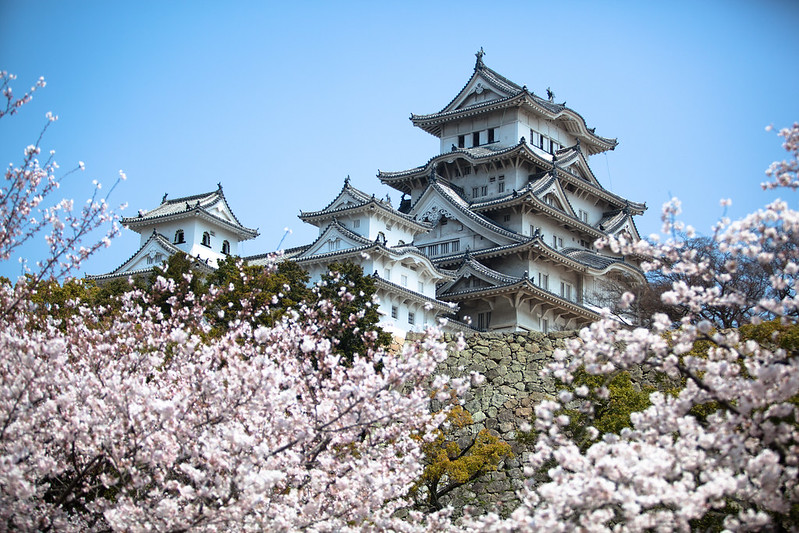 The Grandeur of Tokyo's Imperial Palace
One of the must-see spots in Tokyo is the Tokyo Imperial Palace (皇居). Also called Kōkyo, it is the main residence of Japan's Imperial Family. Located in Chiyoda area, the Palace is composed of several interconnected buildings, including the main palace hall (Kyuden), function halls, and administrative offices. The grounds are a massive park with lush foliage and manicured lawns, surrounded by moats and huge stone walls.
The Nijubashi Bridge connects the Imperial Palace front Plaza called the Kokyo Gaien and the Imperial Place over a deep moat.
Early names and versions
The Imperial Palace is situated where the former Edo Castle used to stand. In October 1868, during the Meiji Restoration, the emperor moved his residence from Kyoto Imperial Palace to the Edo Castle, which was renamed Tokyo Castle, then changed again to Imperial Castle in 1869, Palace Castle in 1888, and finally (for now) the Imperial Residence in 1948.
Over the centuries, many old castle structures were either destroyed by fires and earthquakes or demolished to make way for newer buildings. On May 29, 1945, the Palace grounds took a huge blow during the Allied fire-bombing raid, which destroyed most of the structures. Less than two months after, August 15 marked the end of WWII when Emperor Showa (Hirohito) declared Japan's surrender from the basement of the Palace library. Succeeding years witnessed the rebuilding of the palace, including the Kyuden and the gardens. Today, the grandeur and beauty of the Imperial Palace is well established.
The palace buildings are generally closed to the public throughout the year except on December 23 (the Emperor's birthday) and January 2 (New Year's Greeting), when visitors can enter the inner palace grounds to listen to the emperor's speech and pay their respects to the Imperial Family.
Gardens for everyone 
Fortunately, the outer gardens are open to the public for most of the year. The East Garden is probably the most popular with its little bridges, grassy knolls, ponds, and flowering trees. Its gorgeous landscape reflects Japanese aesthetics. Most of the Palace's administrative offices are located here, including the Imperial Tokagakudo Music Hall, the Archives, Mausolea Department Imperial Household Agency, and the Museum of the Imperial Collections.
The outer gardens are open throughout the year except for Mondays, Fridays, and special occasions. You can also join a guided tour of the Palace (in Japanese, with an English pamphlet and audio guide).  Don't forget your camera when you visit! Make sure you have enough storage space in your memory card as well as fully charged batteries, because you will surely be shooting photos left and right.